Skype and Webcams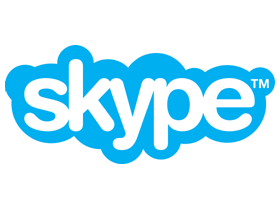 See your Friends / Relative and get Free Calls
Skype is the name of a free application that allows to make free phone calls to other Skype users. Add a webcam and you can both see and hear each other. Great for keeping in touch with friends and relatives in another country.

I can setup skype and webcams, test it's all working, and then show you the basics of using Skype.

Most modern laptops have a webcam built in to the top edge of the screen, along with a microphone and speakers. Desktop PCs will need both a webcam, speakers and a microphone. Some people prefer to use it with a Skype phone handset.

Skype is a registered trademark and is NOT associated with Computer Flu.
Tip: Skype can also be used for making cheap phone calls to actual phone numbers.
Does your computer need more memory ? ...
---