Computer Flu PC Tips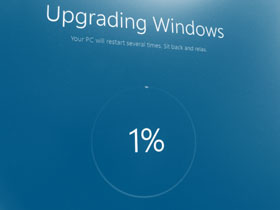 Most computers will give you years of error free computing. By following these computer tips your PC will be able to stay in great shape.
Keep Your Computer Up-To-Date
Most of us are lucky enough to have broadband, so there really is no excuse for not running something called Windows Update.
Since Microsoft Windows was originally released, various bugs, 'holes' and exploits have been found. Running windows update, from Microsoft, will update your version of windows to be the most up to date that it can be. This makes your computer more secure.
Click here to start Windows Update running on your computer.
Keep your virus checker up to date
A virus checker is only as good as the last update. An out of date virus checker will not detect the latest viruses.
Viruses are written daily. Most virus checkers rely on checking the 'fingerprint' or 'pattern match' method to detect viruses on your PC.
See the Computer Flu Links section for links to the major anti virus companies
Before you rush out to that well known PC superstore and get sold a cardboard box with anti virus software inside, consider which antivirus software slows your computer down the most.
Stop Adverts and Popups
Most modern browsers (Chrome, Edge, Firefox, Safari, etc) automatically stop popups from appearing.
I can advise on what the current best advert blocker is.
Be Wary of What You Download
A lot of spyware can masquerade as something usesful, such as Driver Updaters, PC Fixers and screensavers.
So, unless the place you are downloading them from is reputable, avoid them.
According to this BBC news story Free screensavers is the most dangerous thing to search for, download and install.
Be careful what you download Downloading & viruses guide gives good advice.
Is it really worth downloading a special codec to watch and video, if it has the potential to infect your PC? Read more on this BBC news story
Find Out If A Site Is Safe Before You Visit
Visit the free Web Advisor and enter a web address in the box marked "Look up a site report"
Empty Your Rubbish Bin
Emptying the recycle bin is relatively straightforward. Just 'right click' the recycle bin icon, and choose "Empty Recycle Bin".

Giving your PC a further cleaning is like emptying all the bins around the house.

The following places can have their files deleted without causing any harm to your computer

Temporary Internet Files These are left over from your internet browsing
Start > Control Panel > Internet Options > Then on the 'general' tab
Click "Delete cookies", then "Delete files", tick "Delete all offline content" > OK

While you're there also click "Clear History" > OK
TMP Files These files are left over from installing things and program crashes
Start > My Computer > Double Click "Local Disk C:" >
Documents and Settings > Double click your UserName (e.g. Beverly) >
Double click 'Local Settings' > Double Click the Temp Folder >
Edit menu > Select All >
File menu > Delete
After deleting your tmp files, now would be a good time to empty your recycle bin!
Have a Clear Out!
Having software on your computer that you no longer use, not only takes up valuable 'disk space', it can also slow down your PC.
By following this simple step by step guide, you can remove old software that you no longer use or need
Start > Settings > Apps > Wait for the list to appear
Simply scroll down the list looking for things that you no longer use
Then click the Uninstall button next to the software name
Follow the on-screen instructions.
Only remove software that you know the name of, and definately want to remove.
Remember, that I do all of the above, and more, as part of my Spyware removal service
Learn about what we feel is good practice online...
---