Computer Problems Fixed Fast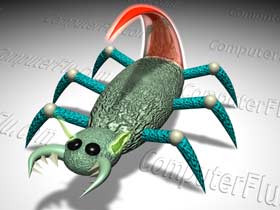 I can fix most computer problems within an hour
PC Problems I've fixed in the past include:
Virus removal
Spyware removal
Windows startup problems
Broadband not connecting
Wireless connections
Modems not being recognized
Unable to send or receive email
General internet problems
Printers & scanners installed
Spring cleaning computer files
Windows optimization to speed things up
Desktop batteries changed
Data backed up from old Laptop or PC to new Laptop or PC
Data recovered from damaged and faulty harddrive
Motherboard replacement
Noisy fans
Speeding up a slow laptop / PC
Total windows re-installation
Installing network cards / graphics cards / more memory
Some problems take longer than others
Some of the newer forms of spyware are getting more resistant to eradicate.
Spyware is the new 'spam'. It's big business to some companies around the world. It is in their interest that this unwelcome software stays firmly embedded on your PC.
The first signs of spyware is the dreaded pop-ups. While browsing the internet, these windows popup, displaying adverts. As things get worse, the adverts increase.
The next stage of spyware is the home page hijack. Unrequested by yourself, your home page changes from google/aol/wannadoo/etc, to pages filled with adverts for casinos, p0rn, gambling etc.
The worse end of the scale of spyware, is the dreaded 'keylogger'. These nasty things can record every key you press and transmit the information back to the spyware authors.
The final stage of spyware is where your computer will either not startup, not connect to the net, or grind to a halt, as it's so infected with spyware.
Recent News Stories on Spyware
75% of the PC's I've fixed had some form of spyware installed.
How I fix your PC problems...
---