Computer Flu - Phishing Examples
These are actual examples of Phishing emails we've received.
An email pretending to be from pay pal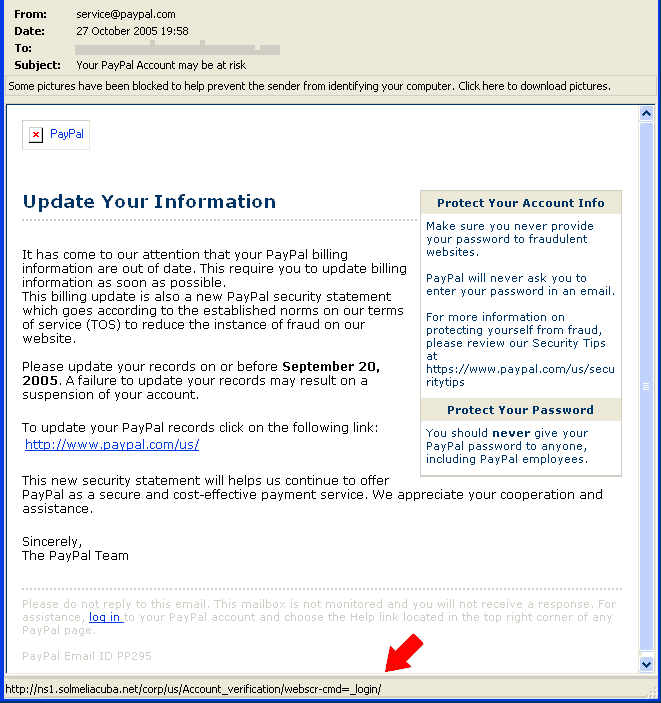 On first impressions, it looks like the email is from service@paypal.com - when in fact it's really from dmgroup@phaeton.webserversystems.com
Also, notice where the actual hyperlink (blue underlined text) is going to....
It appears to be going to http://www.paypal.com/us/
But infact (see red arrow) is going to http://ns1.solmeliacuba.net/corp/us/Account_verification/webscr-cmd=_login/
People who fall for this fake email, and actually visit the fake site, and enter their confidential pay pal information, are actually giving it to the phishing scammer.
---
An email pretending to be from DHL.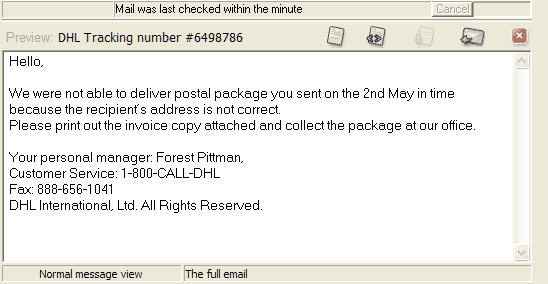 While this is not strictly phishing for information - these type of emails are designed to infect your computer when you open the attachment.
I hope these real examples show you what to look for.
See phishing examples from all the major banks and building societies
Go back to our Good Practice Guides...
---